Hi Everyone!
It is kinda rainy and cold here today so to burn off some of my crazy energy, I went for an indoor swim at my daycare! Here are a couple of action shots of ME in the water:)
Swimming out to get my most favoritest KONG swimming toy ...
Got it ...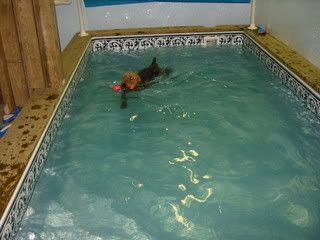 Time for a short break ...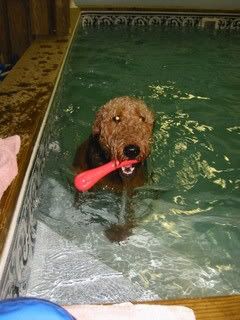 I LOVE to swim! Oh and one more thing to mention -- I am in swim training cause I am planning to go visit my friend Faya in Switzerland and my hope is to swim there cause I don't really like to fly:)
Til Next Time ...
Your Friend,
Putter ...:)