Hi Everyone!
I went swimming today and I was very excited! I love swimmies! It is one of MY most favoritest things ever!!!!!!! Here are a few action shots!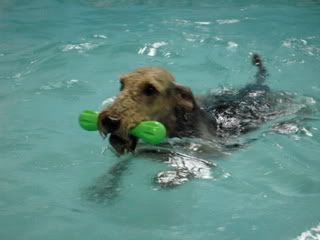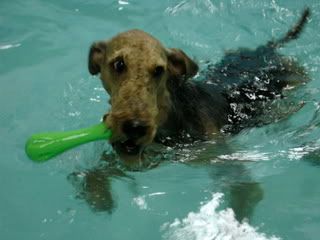 Now for the REAL action!!!!!! This video was taken by the owner of my daycare who is in charge of swimming --:)
Well, this is it for now ... I gotta go dry off:) Hope everyone is wellest ever!
Til Next Time ...
Your Friend,
Putter ...:)