Hi Everyone!
MY good friend Kirby was super duper kindest ever and passed along the BE THE BLOG award to ME -- Thanks so much Kirby for thinking of ME! I really apprecitae it and will display this award proudly ...:)

We hope that everyone has a lovely Thanksgiving tomorrow! I will keep this short cause I have to go assume my role as official taste tester of the pies ... Someone has to do it! :)
Thanks so much again Kirby for passing this award along to us ... I will now pass it along to my good friend Hercules ....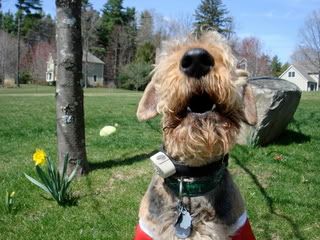 Til Next Time Everyone ...
Your Friend,
Putter ...:)