Hi Everyone!
My friend Maggie recently tagged ME to play the WHAT DO I LOVE ABOUT DWB Game ... Well, there are lots of things!
1. Friendship -- This is what I LOVE most ... I have made so many neat friends through DWB:) I have even met some of MY DWB friends in pawson which is super duper specialist ...
MY goodest and bestest friend Maggie and I have spent lots of time together and have had lots of FUN!!!!!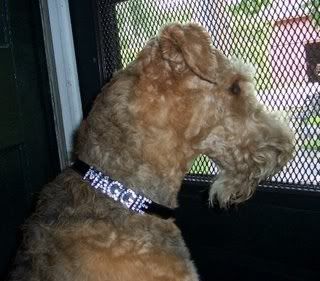 Here are Maggie and ME at the very top of Sleeping Giant Mountain where we went hiking together ...:)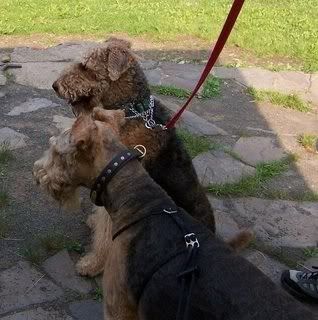 I have also met and spent quality time with Mitch, Maggie's little brother AND Asta, my specialist friend from New York City ... Here are Mitch, Asta and I playing keep away in Maggie and Mitch's barn ...:) This was one of the goodest and bestest days of MY whole entire summer!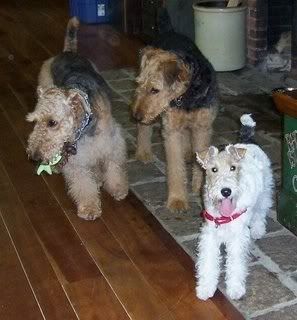 Another special friend of MINE is Sunshade ... If it weren't for Sunshade, I would not even be blogging ... Sunshade is the one who introduced ME and Mom to blogging and we are so glad that she did!!!!!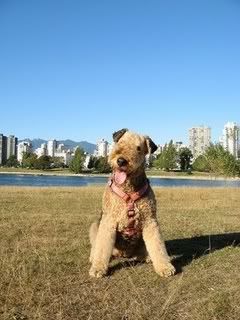 And I have many other DWB friends all of whom I hope to meet in pawson someday! :)
2. Special Time with Mom -- This is another thing I LOVE about DWB ... Blogging is a way for Mom and ME to spend time together AND now that I have cutest ever little brothers, this special time with Mom is even more importantest!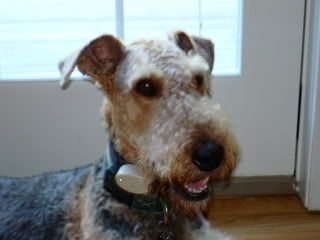 3. Fun -- DWB is so much funnest! It is great reading about what everydoggie is up to each and every day!
4. Education -- DWB teaches ME and Mom something new virtually everyday! :)
So this is what I love most about DWB ... I could go on and on, but I need to get some rest so that I can be sharp on the job in the morning ... My cutest ever little brothers are keeping ME on my toes I tell ya!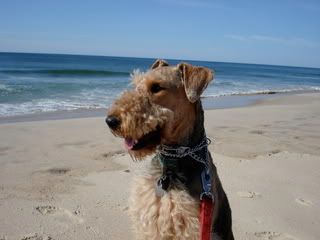 Til Next Time Everyone ...
Your Friend,
Putter ...:)