Hi All!
My brand new job as super nanny to my brand newest baby brothers is going great! It is a lot of work, but I am loving every minute of it! There is always something for ME to do ... I tell you, I am never ever bored! One of MY most favoritest things to do is to take MY cutest ever brothers walking ... I want to make sure they know all of MY favoritest places and the best way to do this is to WALK! Here we are on our very first outing ...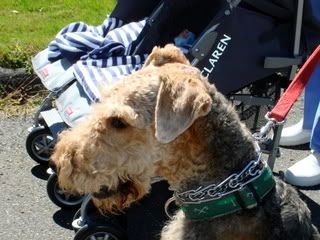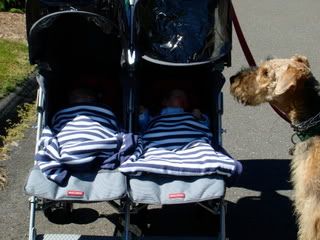 Beyond walking I have been supervising feedings, baths, bottle sterilization and OMG so much more ... There is always something to do ... Who knew that being a super nanny would be so much work or so much fun????
Til Next Time Everyone!
Your Friend,
Putter ...:)