Hi Everyone!
It has been a while since I last posted because I have been away at camp! Something very exciting happened at MY house! I have brothers now! Since my brothers were anxious to arrive and came a little early, I had to pack up and leave for camp very quickly without any advance notice. It worked out okay since I am a flexible girl:) I played all day everyday at camp and I really did have a lot of fun! Mom and Dad said there would be a suprise for ME when I came home and let ME tell you they were not kidding. Anyway, I am so excited,! I LOVE MY brothers so much!
Here are a few of our first pictures together. There will be more in time. For right now, it is difficult for Mom to take pictures while holding MY brothers and getting ME in a picture at the same time. Clearly she needs a couple of more paws:)
ME looking in on MY brothers ... This is MY most favoritest thing to do ...:)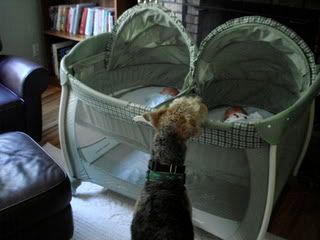 ME giving one of MY brothers a little kiss ...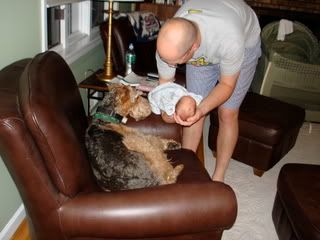 ME keeping an eye on things ... Someone has to do it:)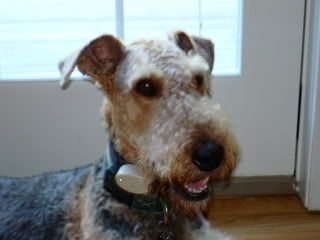 So this is what has been happening around here ...:)
Til Next Time Everyone! :)
Your Friend,
Putter ...:)