Hi Everyone!
Today was super duper exciting! The MAILMAN brought a painting of ME to ME! Mom had tolded ME that this really neato lady, Miss Barbara, who has painted MY friends Maggie and Mitch and Sunshade was in the midst of painting ME, but it really did not sink in until this special painting of ME arrived on MY doorstep!
Here it is! I love it so muchest ever!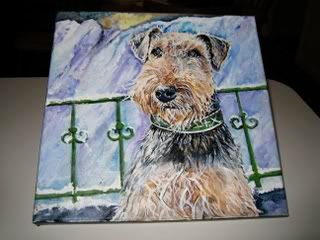 Do you SEE the resemblance to ME?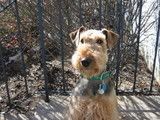 Thank you so muchest ever Maggie and Mitch for putting us in touch with Miss Barbara! Thank you! Thank you!
I am now off to help Mom find the perfectest ever place to hang MY special painting of ME! :)
Til Next Time Everyone ...
Your Friend,
Putter ...:)