Hi Everyone!
Today was funnest! I went to visit Maggie and Mitch and guess what? Asta came too! It was so much fun to meet Asta! We played and we ate and we played some more! It was greastest!
Here Maggie, Mitch and Asta are saying hello ...
More hellos with ME supervising ...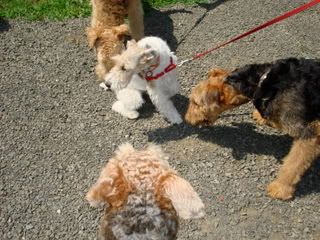 Here Mitch, Asta and I are playing keep away with Mitch's super coolest fish with BIG lips ... Notice that I have the FISH:)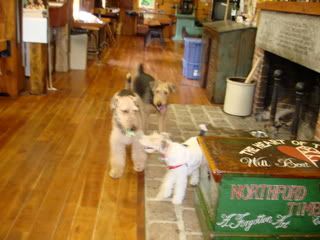 Action Footage -- Keep Away ...!
Exhausted after a super funnest day! :) Notice who has the FISH -- hee hee ...
Thanks Maggie, Mitch and Asta for a greatest day! Finally, I also wanted to say that we spoke of our special friend Oscar many times during the day, remebering him with a great fondness ...:)
Til Next Time Everyone ...
Your Friend,
Putter ...:)