Hi All!
I am off to the BIG Birthday bash/Halloween Celebration being hosted by MY friends Scruffie and Lacie ... The pawty is in Salem, MA at the House of Seven Gables so I will be flying AIRERUBY in order to get there ...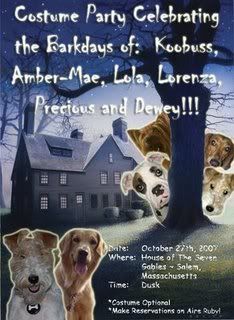 The FUN thing about this is that I lived the first year of MY life just a couple of miles from Salem and the House of Seven Gables ... I am hoping to stop in and SEE MY old house while I am there:) I hope RUBY has time with the flight schedule ... I will need to talk to her about this ...
Oh yeah, I am going to the pawty as a soccer player ... This is MY favoritest outfit of ALL time ...:)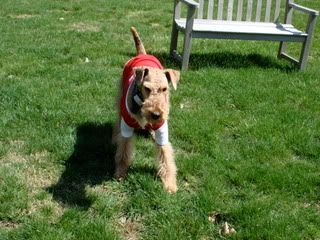 Looking forward to seeing everyone at the pawty! And happiest ever birthday and Halloween to all!!!!!!!
Til Next Time ...
Your Friend,
Putter ...:)