HI Everyone!
My brand new friends Ludo and Caz from Germany gave ME an award this morning ... Gosh this was a pleasant suprise ... Thanks so much guys ... This was really nice of you and I really appreciate it, along with MY Mom and baby brothers ...

I will now pass this award along to MY friends Buster the Wonder Dog and his sister Sephie:)
Well, back to work for ME now. I will talk to everyone soonest, okay!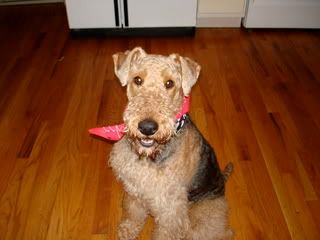 Til Next Time ...
Your Friend,
Putter ...:)