Hi Everyone!
I am a very lucky girl. I got another birthday pressie from my friends Maggie and Mitch:)
It's a WUBBA!
Here I am waiting patiently for Mom to hand WUBBA over ...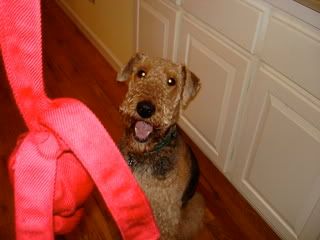 Checking out my new WUBBA ...:)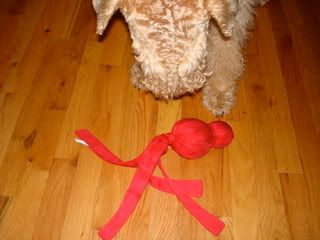 Relaxing with WUBBA after a WUBBA nutty -- This is when I twirl around in circles super fastest with WUBBA in my mouth ... It is FUNEST!
Thanks Maggie!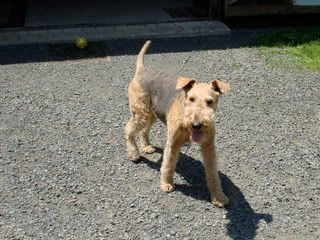 Thanks Mitch!
You are special friends!
Til Next Time Everyone ...
Your Friend,
Putter ...:)