Hi Everyone!
I am so excited! My aire-friend, Faya sent me a birthday package and today I got to open it!:)
Here I am anxiously waiting for Mom to hand over MY package ...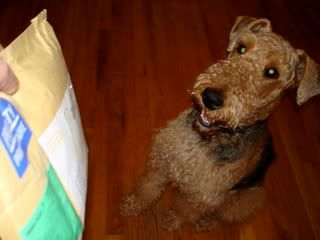 Here I am finally opening MY package ...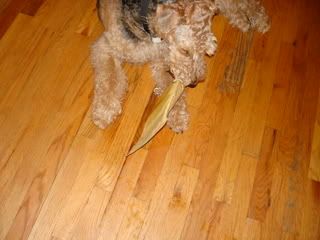 Faya sent me a lovely card ...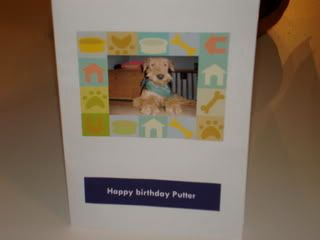 Don't you love the sweet picture of Faya on the cover of the card?
And Faya sent me a "piece of Switzerland ..."
Look at this cool red bandanna with cows on it! How did you know that I love cows, Faya?
Here I am modeling my new bandanna ...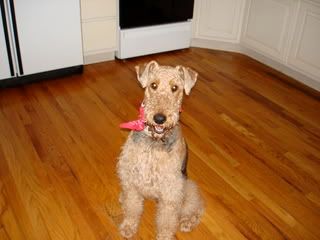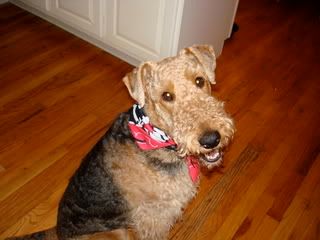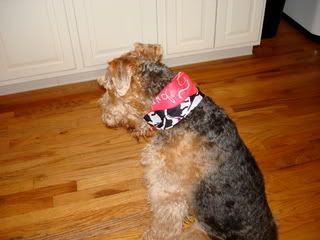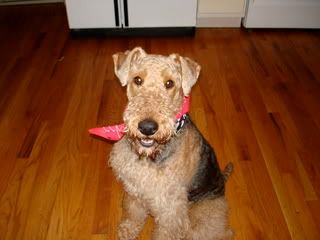 I LOVE my new bandanna and will treasure it always -- thank you so much, Faya:)
Faya also sent me these tasty chewies which I can't wait to try!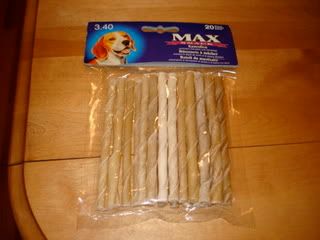 Thank you Faya for this very thoughtful package! I hope that someday I can find a way to come visit you in Switzerland. Do you think it would be too far to swim?
Til Next Time ...
Your Friend,
Putter ...:)