Hi Everyone!
Today was funnest ever! I got to spend the afternoon cleaning MY basement with MY Mom! We are cleaning up and packing for our move to Boston which is coming up kinda soonest ever! The only thing I did not understand is WHY Mom put ME in a down STAY and did not allow ME to poke around with her as she organized and packed ... I could have been so much more helpfulest ever had MY paws been in the boxes too ... Sometimes I just don't understand! OMG!
Here I am supervising ...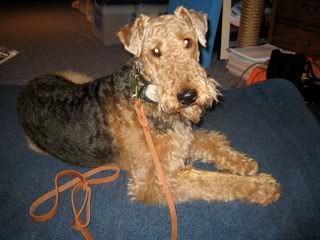 After a while I had to find something to keep MYSELF occupied ...
Finally, I felled asleep ... Next time I really hope to get MY paws dirty too! It would have been much more FUNNEST EVER ...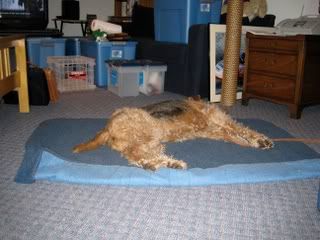 Til Next Time Everyone ...
Your Friend,
Putter ...:)