Hi Everyone!
I went to the mailbox the other day and I found a specialest ever package from MY Goodest and Bestest Friends Maggie and Mitch ... They, along with their sweetest ever Mom made this for ME ...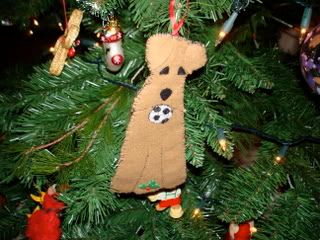 It is a beautifulest ever AIREDALE ornament for MY tree ... I can't even tell you how much I love this specialest ever ornament ... I will keep and cherish it forever and ever and it will always be front and center on MY tree ...
Here I am looking for the perfect place to hang it ... I want to make sure everyone SEES it right away ...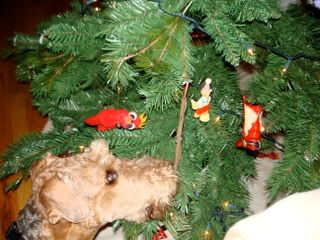 Mission accomplished ... Now I can sit here and admire MY special new ornament ... Thank you so much my dear friends ... Thank you ...
Til Next Time Everyone ...
Your Friend,
Putter ...:)