Hi Everyone!
We had snow yesterday! LOTS AND LOTS of SNOW! To be honest, I am not a huge fan of the snow, but it is what it is:) Here are a couple of pictures of ME frokicking in and pondering the snow!
Frolicking!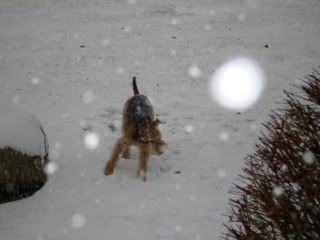 Pondering!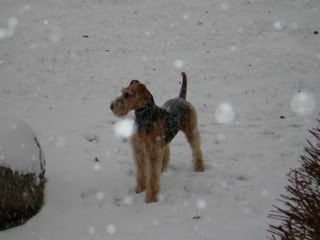 Thinking it is time to come back INSIDE!
Well, I better go find MY shovel ...
Til Next Time Everyone ...
Your Friend,
Putter ...:)