Hi All!
I woke up this morning to learn that MY specialest ever frient Maggie had passed along a beautifulest ever GOLDEN ROSE to ME:) Thank you so muchest Maggie ... This was a wonderful suprise and a very happiest ever way to start MY day!
I would now like to pass this beautifulest ever GOLDEN ROSE along to MY friends ...
Asta ...
Hercules -- This is honor of MY special pal's upcoming 2nd birthday!
and
Kirby ...
I am also HAPPIEST ever to say that MY DWB Holiday cards are OOOOOUUUUUTTTTTTT ... Mom and I have been working really hardest ever to get these addressed and stamped and this morning I sent MY BABY brothers to the post office ... MY CARDS ARE OOOOOUUUUUTTTTT!!!!!!!!!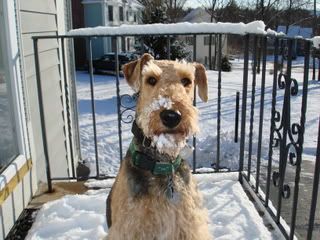 Til Next Time Everyone ...
Your Friend,
Putter ...:)