Hi Everyone!
I have two MOST favoritest ever places to SIT or sleep in MY house ...
Mom tooked this super duper embarrassing picture of ME in MY most favoritest brown chair last night! OMG!!!!!! Isn't a girl entitled to some rest after a long day of play and swimmies?????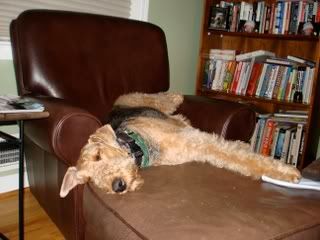 My other most favoritest ever place to SLEEP or for a little reading is MY RED COUCH:)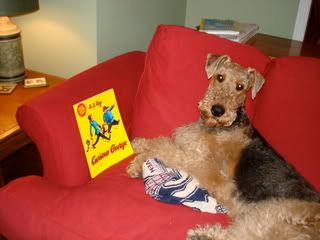 Where does everydoggie else like to SIT or SLEEP?????
Til Next Time Everyone ...
Your Friend,
Putter ...:)