Hi Everyone!
I came home yesterday and I found this ON MY front stoop ...
OMG -- I thought what could it BE? It is a package addressed to ME! Mom helped ME carry it inside and I immediately began to inspect it ... It is from MY HERC!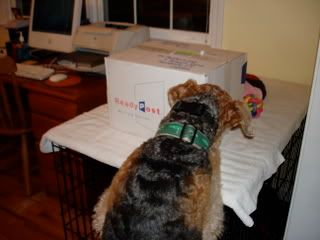 Here I am patiently waiting for the ALL CLEAR to begin the opening process ...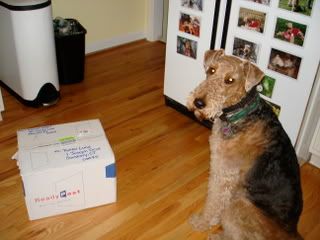 Finally! The FUN can begin!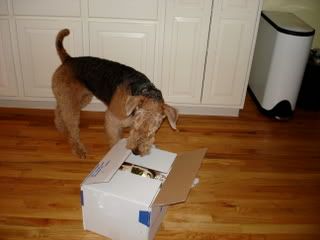 Almost GOT IT!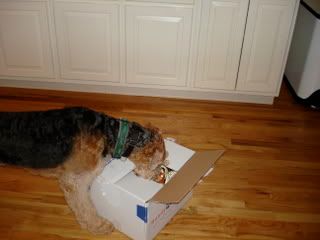 OMG! It is a PINK SOCCER BALL! HERC, thank you so muchest ever ... This is such a thoughtful and loveliest ever pressie ... Just perfect!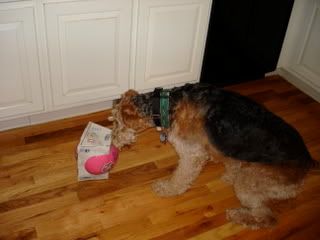 Thank you so much MY SWEET HERC! Thank you so muchest ever ... I will cherish this soccer ball forever and ever and I know that once spring comes back and all the ice melts off MY grass I will have hours and hours of FUN with this wonderful, PINK soccer ball!
Look -- HERC even personalized MY new soccer ball with this sweetest ever message ...
AND HERC sent ME the most tastiest ever OREO cookies ... OMG!!!!! They are so goodest ever ... I wanted to EAT the whole box, but Mom said NO! Can you even believe it?????
Thank you so muchest ever SWEET HERC! I so appreciate you sending ME this wonderful soccer ball and these tastiest ever cookies and for being such a goodest ever friend to ME ...
Til Next Time Everyone ...
Your Friend,
Putter ...:)