Hi everyone!
I had a nice suprise this morning when my neighbors Andrew and Mathew brought Lillie a Cavalier King CHarles Spaniel over to PLAY! We had a lot of fun chasing each other through my garden!
Here are some pictures of all the FUN!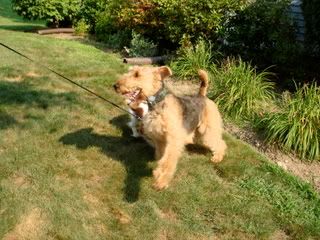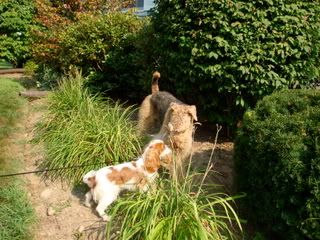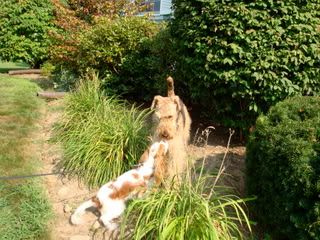 I am hoping that Lillie can come back AGAIN tomorrow!
Til Next Time Everyone ...
Your Friend,
Putter ...:)