Hi Everyone!
So here is the story ... Mom and Dad went away to New York City for the weekend and guess what? Mom and Dad went to Asta's house! Yup, that is right! Mom and Dad saw Asta and her Mommi and Daddi in NYC! I am super duper saddest that I missed out, but in reality I am a country girl, not much for the BIG CITY! But since Mom and Dad had such funnest with Asta and her Mommi and Daddi, Mom has promised that I can go along next time!
Asta is giving Mom smoochie kisses in this picture ... Isn't Asta the super cutest???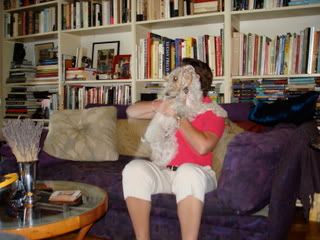 Here Asta is giving Dad a biggest smile!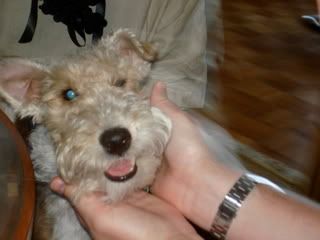 After Asta showed Mom and Dad around her house, everyone went to brunch ... Here is Asta as she decides what to eat:)
After brunch, Asta took Mom and Dad over to her WUN and introduced them to her friends ...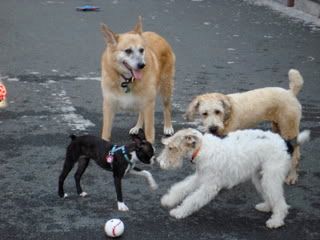 It was a great day for Mom and Dad ... I was sad that I missed it for sure, but to be honest, I was fine ... I stayed at MY motel for the weekend and it was kinda like camp! Next time though I am going to the big city!!!!!!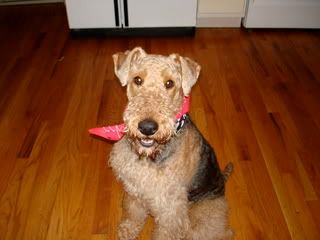 Til Next Time Everyone ...
Your Friend,
Putter ...:)