Hi Everyone!
I have been tagged by my friends Maggie and Mitch to share a little about my favoritest things ...:)
1. My favorite place to sleep ...
MY RED couch ...
2. What do I have to do for a treat?
Sit and wait ... Not that it always happens exactly like this ...:) I didn't wait very long before eating Asta's Mom's lunch:)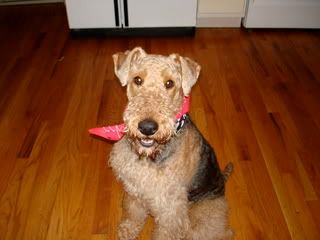 3. My most perfectest Day ...
A day at the beach with my mom and dad ...:)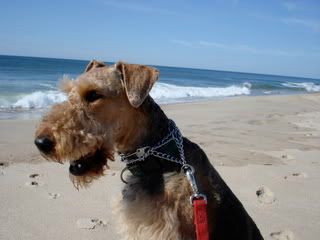 A swim in MY pool at school ...:)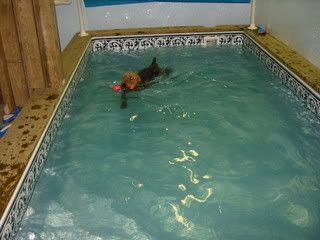 4. My favoritest toy ...
My red wubba from my friends Maggie and Mitch ...
What would I change about my life?
Nothing at all ... I am a luckiest and happiest girl ...:)
Now I tag my friends ... Jaffa, Sunshade and Bogart ...:)
Til Next Time Everyone ...
Your Friend,
Putter ...:)