Hi Everyone!
Well, I think I need to change the rules around here because it came to my attention yesterday that Mom had been on yet another playdate without ME! WHAT???? Yes, sad, but true. Mom swears it was work related, at least somewhat, but I am not buying it for one minute! Anyway, this is who Mom met at this apparent work related outing ...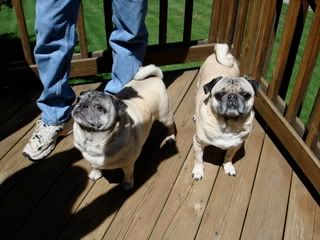 This is Shylo and Nero who live with a friend of Mom's from work -- they are super cute puggie boys, don't you think?
Here are the boys standing at the top of their stairway trying to assess all the comotion below ...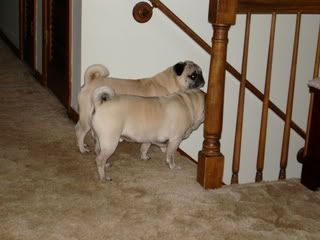 And here is one of the boys intently watching Mom eat lunch ... I am quite jealous of this proximity to the apparently delicious food ... I wouldn't know cause I was not there, remember ...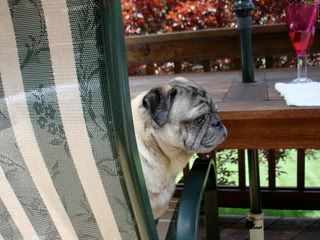 So as if this whole escapade of yesterday is not bad enough ... The day before yesterday it came to my attention that Mom went to visit ...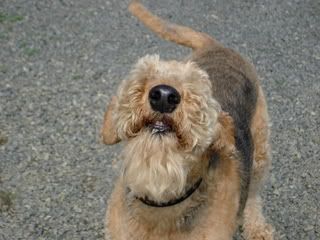 AND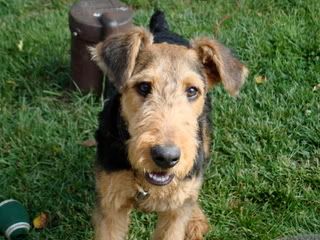 Once again without ME! This is a serious problem I think ... I am changing the rules for sure!
Til Next Time Everyone ...
Your Friend,
Putter ...:)