Hi Everyone!
Last weekend I had the bestest time! I Went to a barn pawty!
I watched the people build this ...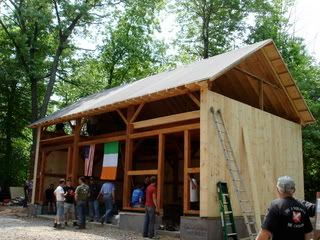 AND I met a friend ... Her name was Mabel and she is a super nice bulldog ...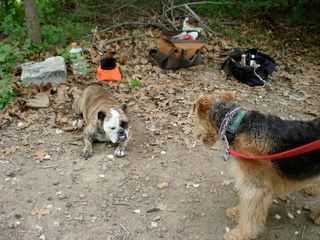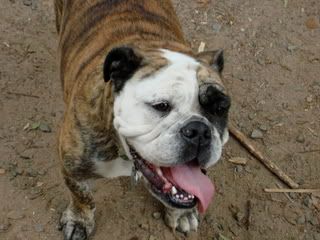 Here Mabel and I are talking ... Actually, we are discussing where we can find some more food ...:)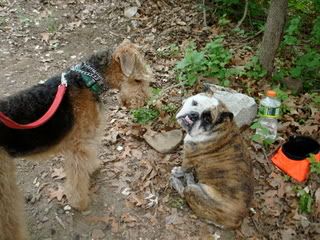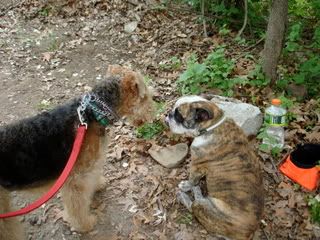 Mabel and I also met some kids who were also super nice ... They shared a lot of tasty food with us ... I liked the bagels the bestest! Here are Mabel and I waiting patiently for another taste!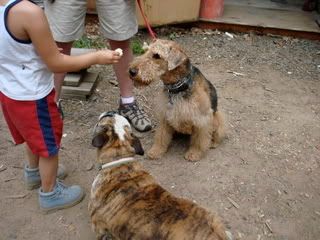 Here I am watching the finishing touches on the barn building process ... It was super fun ... I can't wait to go to another barn pawty!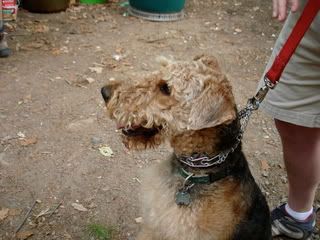 Til Next Time Everyone ...
Your Friend,
Putter ...:)