Hi Everyone!
I was at camp Grandmumsa and Grandpoppie for a little while recently and it was super duper funnest ever! I got an invisible fence for MY birthday (which is not until MAY), but pawsonally, I am always in favor of early pressies! :) Anyway, the fence made my time at camp so much more fun because I could RUN and RUN and RUN ... I ran after squirls and birds and chipmunks ... Sadly I did not catch anything ... NEXT TIME ... AND I played fetch with MY most favoritest YELLOW BALLIE! It was all greatest ever fun and I can't even wait to go back again!
Here are some action pics!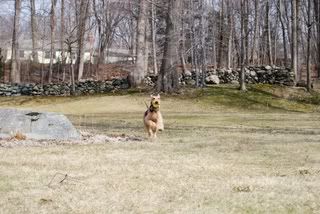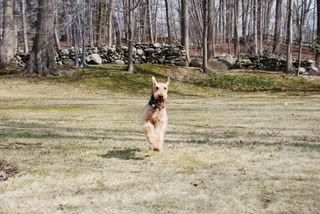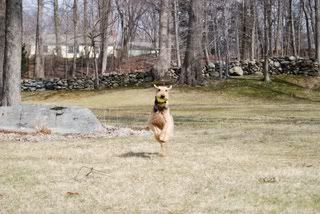 Til Next Time Everyone ...
Your Friend,
Putter ...:)